Some of you might be using Windows 7 already and have noticed that the Wireless solution for Windows Home Server does work well with Windows 7. In fact, the computer does not challenge the user for a username or password, but just tells you it cannot connect. This is because Windows 7 has a different default setting for WPA-Enterprise authentication to wireless networks. By default the client computer will try to authenticate the user including the computername. IAS warnings in the eventlog are a result of Windows 7 computers trying to authenticate.
To Setup a wireless connection in Windows 7, follow the Vista procedure above, but in the security tab click Advanced settings.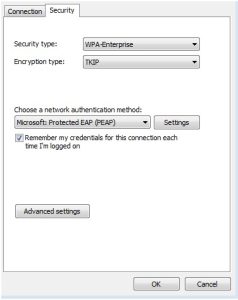 Then click specify settings and select the user authentication. Click ok and ok to close the wireless properties.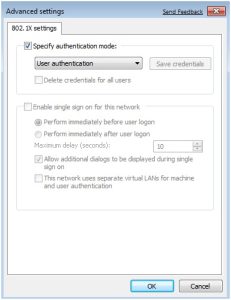 The computer will try to connect to the wireless network and then a prompt for username/password will appear. After entering the credentials it should work fine.